We arrived at Berg River Resort in Paarl on Sunday afternoon and parked while we quickly had a look at sites.
We were advised that because of autumn having arrived, the resort was a lot quieter and only one ablution block was operating. Bearing this in mind we settled for a site fairly near the ablution block which also happened to be just one site away from one of the permanent resident's in a cottage, this was great from a security aspect as well. Our site also had a stunning view of the river that flows through the resort.
Our initial plan was to be here for just a week or two and use the stopover as an opportunity to hone our camping skills whilst we were still near enough to Cape Town for our cat re-homing. This one to two week stay ended up lasting two months. A big lesson learned here was not to book week by week as it's a lot more expensive than requesting a long stay price in advance, however we had no idea that the re-homing would take so long, and at the end of the day, Berg River did give us a discount at the end to make up for the long stay.
After color coding the tent poles in Stellenbosch should have made it easier to put up the tent – so why did we battle so much? There's a common saying in the camping fraternity that if a marriage can last during the process of putting a caravan tent up, then it can withstand anything. We settled on putting just the tent up and leaving the veranda off, because it was going to be "just a short stay". We put up just the side walls and left the front walls off so that we could enjoy the view of the river … and we we really glad we did because that really helped enjoy the views.
Watching the ducks and various Ibis's especially after the rains was very educational and enjoyable and we also made buddies with many of the squirrels that frequent the site. One creature we certainly did not enjoy was the hundreds of flies that arrived at braai time.
We would go shopping on a Friday morning and always joke on the way back as to how the camp would have changed by the time we got back……Friday afternoons at Berg River means arrival of weekend campers…lots of them. Sunday afternoons was the clanging of tent poles being packed away as they all left and we would be on our own. Most of the time Mon to Fri was just us in the caravan park with not another soul, very peaceful, and very safe, we never once felt isolated. There was the house just next door as well as the fact that management lives on the premises as well as a security guard every night, all night, at the main entrance as well as conducting patrols. Berg River Resort is a very safe caravan park.
A common joke we had was "…did you know we now live in Paarl…."
Paarl is a lovely city (yes…Paarl is a City) and we absolutely loved travelling around the area. Going shopping was always an adventure, theres the big Mall as well as so many lovely street side shops and coffee bars and the best steakhouse ever is De Kelder in Main Road. The people in Paarl are so friendly and even the Dept. of Home Affairs was a pleasure in Paarl. We took drives to Pniel and through to Franschoek and really enjoyed all the scenery around the area.
We still made a few trips from Paarl back to our storage facility to add bits and pieces that we decided not to take as this was our last chance to downsize to the right size before leaving Cape Town completely. There was also the mandatory purchase of bits and pieces that occurred weekly as we settled into the lifestyle and knowing what we need and don't need.
At one point we had to take the tent down and pack everything into a chalet for a day whilst our caravan went for re-roadworthy testing due to a glitch in the licence transfer and when it came back we moved site so we could have further experience.
Murphy then got involved with his laws and just after the move we had the single worst thunder / wind storm we have had as caravanners where we ended up having to take the tent down in the middle of the night and middle of the storm and Lesley found out the strength of the wind when she was lifted off her feet whilst holding a horizontal roof tent pole as the tent pole snapped above her. After 2 days drying out, it was time to move.
We had always envisaged going up to Kruger Park during the tour and managed to spend many hours planning and booking caravan parks for the next few months (word of advice if anyone is planning a long trip, try do as many advance bookings as possible). We were heading for Kruger Park but with quite a few zig zag stops along the way…..first stop was going to be…wait for it…….Laingsburg for an overnighter on the way to Karoo National Park.
We hooked up and….I was towing for the first time.
Click on the image below to find out more about this resort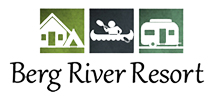 Like and Follow our blog on Facebook