Need Some Help Financing that Must-Have Online Purchase? Apply for a Short Term Loan
Cashloan.co.za is an online comparison website which enables users to apply for cash loans up to R150,000 in one easy, online application process.
Cashloan.co.za have partnered with several reputable loan providers in South Africa and can help a wide range of South African residents to get access to loans thanks to this. However, they only partner with responsible lenders and they will only approve a loan to someone who can afford the repayments.
Cashloan.co.za process over 50,000 loan applications every month and have helped more than 150,000 people get access to cash when they needed it most. Having completed the online application, and if you qualify, you can be approved within less than an hour and have cash in your bank account within 24 hours of approval.
Whether you need cash to pay for a car repairs, a wedding, a funeral, renovate your home, or to pay for your studies, or other purchases, cashloan.co.za can help you find the money you need, fast. Simply complete their online application form below and they will do the rest.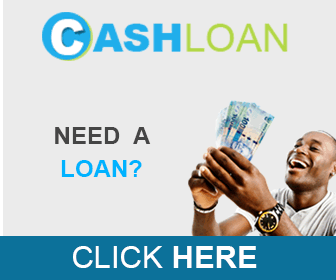 Like and Follow our blog on Facebook